---
The recent acquisition of a New Jersey retail property marked the 300th deal between a Seaford-based real estate investment company and its favorite brokerage firm.
Petrakis Realty Group purchased a 6,308-square-foot retail building on .87 acres at 217-221 Wisteria Ave. in Cherry Hill, N.J. for $1.552 million. The property is occupied by a 7-Eleven, a pizzeria and a dry cleaner.
The sale price represents a 7.7 percent cap rate, but it also represents the 300th deal that Plainview-based Silber Investment Properties has brokered for real estate investor Peter Petrakis.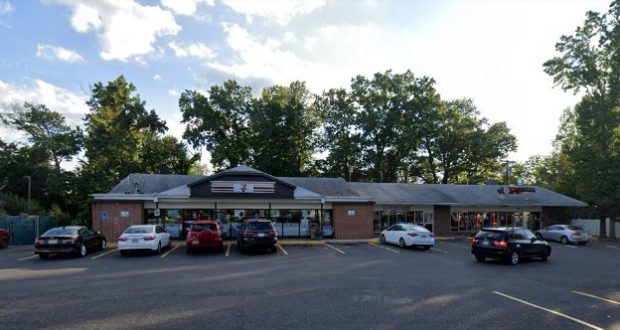 217-221 Wisteria Ave. Cherry Hill, N.J. / Google Maps image
The business bromance between broker Adam Silber and his most prolific client began more than 20 years ago.
"Peter is loyal, incredibly honest and he is a quick decision-maker," says Silber, adding that while some investors procrastinate over deals, Petrakis doesn't. "Peter and I think the same way. You just have to go for it. Do the math and if it makes sense, take action. He is everything in a buyer that I try to be in a broker."
Petrakis, a big fan of triple-net-leased retail properties, puts a lot of trust in Silber and values his opinion.
"He has a large group of salespeople who generate a lot of listings that work for me," said Petrakis. "If Adam and his people have a property they think is in my wheelhouse they will call me. If I like it, we wrap up a deal quickly."
Petrakis got his start in business in the early 1990s, when he opened his first One Stop Smoke Shop convenience store in Copiague. The business soon grew to about a dozen locations across Long Island.
After operating the convenience stores for a few years, Petrakis, who resides in Old Brookville, started buying commercial real estate. Today, his firm and its affiliates own well over 100 commercial properties throughout the country, focused on assets that have essential businesses as tenants, such as 7-Eleven, CVS, Walgreens and quick service restaurants.
That's why Silber says the Cherry Hill acquisition was a no-brainer for his client.
"He said it was 'cheap bricks along with a thriving 7-Eleven that's been there for 57 years,'" Silber said.
Silber represented Petrakis, while his Silber Investment Properties colleague Stuart Frankel represented seller Paul and Rosalina Corvi in the Cherry Hill sales transaction.